5 Important Steps to Take When Switching IT Providers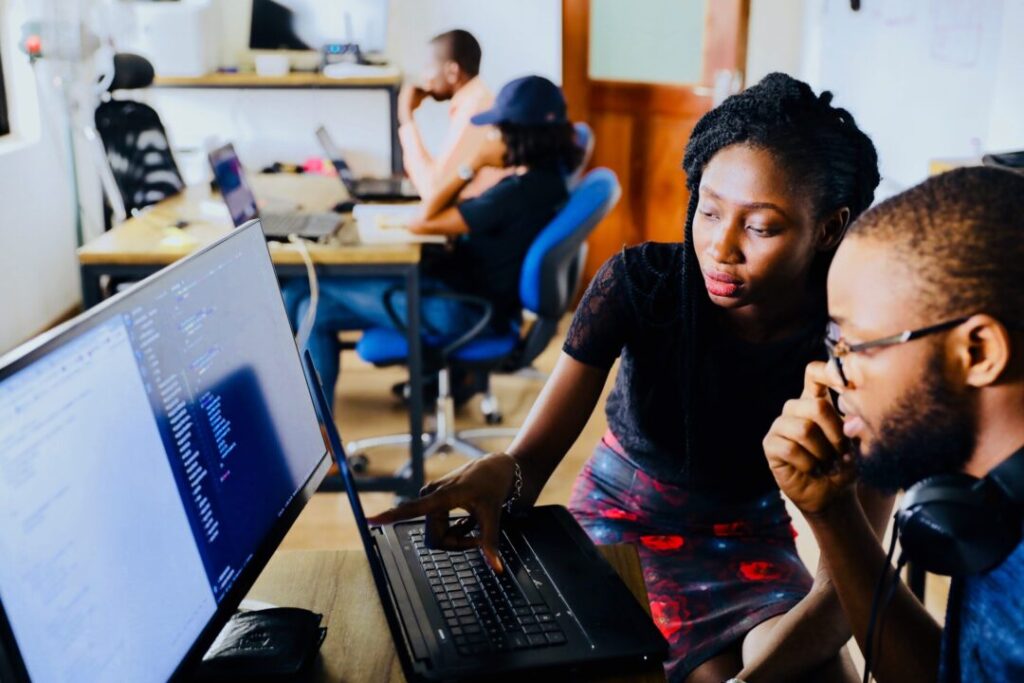 Having problems with your current IT company? Whatever the problem is, you are in search of a better fit. It's time to consider switching to a new provider that is either more efficient, and/or better serves your needs. You may want to switch companies because of difficulties or lack of services with your current provider. Nobody likes running around, last minute, especially when switching IT companies. It can be a long and tedious process, but once you have everything settled you will be in better shape than you were before.
Being prepared is the trick when switching tech firms – as you don't want to have setbacks along the way. Of course, do your research before deciding on a new IT but once you've narrowed it down, also know what is needed to transition before approaching the new IT. When your business needs to grow, your tech needs to grow with it. Don't just stick to what you know if it's not serving you the best it possibly can. If your current IT support can't keep you up to date, or simply isn't scalable, it will only make it difficult to move forward with your business and can have you feeling stuck.
Some problems are solved with meetings and good communication, but others may need you to move on to a more efficient technology services company. If you are thinking about switching IT support companies, practice these critical steps for the best results:
1. Keep control of your stuff Never sacrifice your data. Protecting it is a huge part of even hiring IT professionals, make sure that it's always in your hands. Before signing any contract, look over your data rights, how it's being collected, stored, and ensure it's not being shared. As you probably know, it is always important to have complete control over your files, they are yours and it's what your business relies on. Make sure the documents that you have created aren't being held for ransom by your previous provider. While that might sound extreme, it's not exactly a rare occurrence. It happens. Before cutting ties completely, talk to them about your data access, verify you have everything you need to move, have all of it organized and in order.
2. Acquire proper documentation While approaching a new IT company, be prepared with a network map. Have someone compile a comprehensive and accurate list of your accounts; the log ins, usernames, passwords, and access points. This might seem tedious but it is worth it during a large transition. This ensures a smoother process and you will become more organized as well. Do your part, and your new IT company will be eternally grateful for your organization. It will just make their job easier as they will have instant access to every account they need to integrate and they won't have to keep asking back and forth for new information. This minimizes down time tremendously. Therefore, your infrastructure move will just progress that much faster and more efficiently.
3. Remember to backup your files! As a modern business owner, the importance of constantly backing up and saving your documents is not news. It is always important to keep this in mind, but especially when your company is moving from one tech to another. During this time, even with your IT support's full dedicated effort, losing files in the process is an unfortunate reality. It doesn't always happen, but when it does, now is the most common time. Try to have more than one backup. If you're not sure how, talk to your new IT before they do any work on switching over and have your backups in order beforehand. This is so if the worst case scenario happens, you can rest assured that you will still have your data!
4. Set up a transition time To get the best service during this move, collaborating with your new IT is imperative. Communication with your internal team is obviously very beneficial but don't forget to correspond with your external help as well. Think of a proper time when staff can be present in the chance they need access or assistance. But preferably after hours, when your team can't mess with the ongoing process. Some IT companies also work during the weekend! Then plan this set-up/transition time up front with your new provider, preferably during your first meeting so you both know what to expect. No one likes to be blindsided, make sure that they know when it's best for your team, and that both schedules align. If all goes well, you will have a lot less hiccups the following days when your staff logs in and your new system goes live.
5. Steadily transition the process This is not a one size fits all service, and a proper and smooth move will take a bit of time. Once the bulk of the work is done, you might still have to practice patience and have the new IT support company perform repeated testing. The earlier, the better. It will prove to be better for you as they can tackle hiccups before your staff gets to it. Again, it will reduce downtime, and ultimately increase productivity. This also helps ensure a steady and seamless transition, it is important that your techs double and even triple check all the moving pieces. Verify that everything works sufficiently in conjunction with the whole infrastructure before going live, especially if it is your customers that interact with your interface.
IT Services such as integration works best when it is a collaborative process! Switching over to a different provider can be tricky as the new IT support doesn't yet know the inner workings of your company. To get the most out of your techs, provide the best and most accurate information and constantly relay with them, especially during an unstable time such as this. Do your part by taking these 5 smart and easy steps before and during switching providers and keep your external team happy, it will benefit your business performance tremendously!
Check out our other blogs!