Our services are designed to meet the growing technological needs of a variety of industries.
Small and large organizations alike rely on their network infastructure to be the foundation of their operations. Therefore, it is essential that your computer systems are always running at peak performance. The right IT support will not only be able to make sense of all your technology, but also know how to get the most out of it. We offer managed tech solutions.
During our initial meeting we will:
Identify your business needs and requirements.
Spot areas of concern and security risks.
Review your hardware, software, and overall infastructure.
Create a plan that benefits or improves your current systems.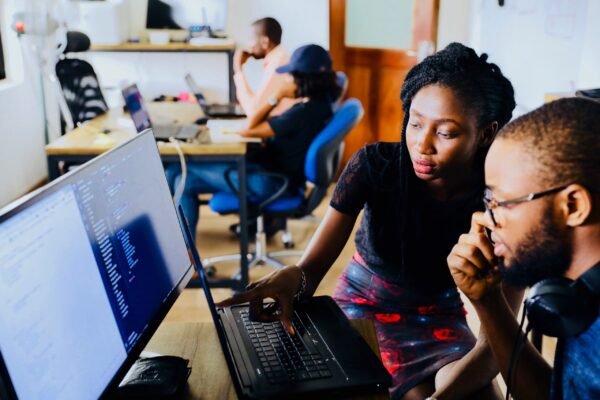 Managed Growth — 24/7 Support
We guarantee fast response times with our managed IT team. Reduce downtime and headaches with our 24/7 help desk. Aiding you with experienced computer support & monitoring.
Business Strategy — IT Consulting
Our professional consultants can become your virtual CIO, providing valuable recommendations and setting plans to action while understanding your goals for positive impact.
Increased Reliability — Backup & Recovery
Keep your business running with our business continuity, backups, and disaster recovery systems (BCDR). Give yourself peace of mind knowing your files and documents are saved no matter the situation.
Tech Integration
We are experts in solving problems regarding hardware and software integration. Our development drives digital transformation by converting outdated manual processes to new technology.
Cloud Migration
Modern workplaces require modern solutions. Replicate the office for your remote team by utilizing our Cloud services. Enhance collaboration, increase efficiency, and control costs with ease.
Learn more about our Cloud Services > 
Security First — Cyber Security
Our security first mindset will ensure your data is safe at all times. By monitoring your entire network—including remote staff, and creating fully unified locked down systems, you can rest assured and get back to business that matters.
 Learn more about our Cyber Security >