Guiding your
growth through
digital transformation.
Nutech Digital is a Winnipeg-based IT support services, security, digital marketing, and web design firm.
Let us become a trusted partner in navigating your digital footprint.
Create a 360° IT plan tailored for you
Leaders in the digital space.
Since 1995, Nutech has helped hundreds of small to medium organizations across North America with IT support, security, digital marketing, cloud and web solutions. Our multidisciplinary office is located in Winnipeg, Manitoba.
With a "Holistic Approach" we help our clients reach tangible goals, improve efficiency, induce growth, & increase profitability. We achieve this by creating a tailored strategy for each business and forming strong partnerships along the way.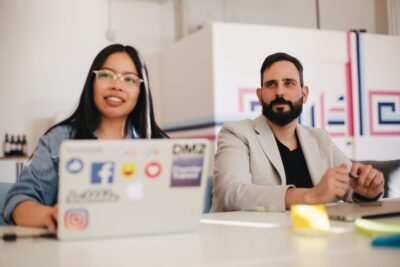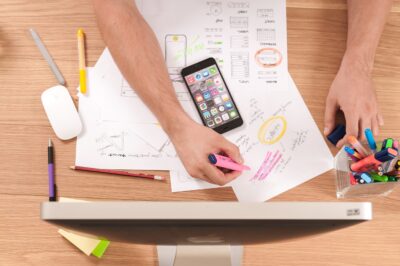 Nutech Digital tests, install, repairs, and maintains your complex computer systems. But most importantly, we make your everyday more efficient.

Online networking is competitive; we're here to ensure you come out on top. We make attracting the right audience easy by using time-tested methods.

Need a functional and attractive website? Our experienced design and development team creates full websites with your vision and values in mind.

Traditional phones are no longer enough in today's industries. New technology will make communication between your team and your customers seamless.

We design, develop, and launch professional software. Already have an app? We can make it better. Let us help you make your plans into a reality.

We assist in tracking and compiling, making sure your assets are in the right place at any time. Deploying advanced GPS appliances for all of your resources. Running a modern business?
What nutech digital can do for you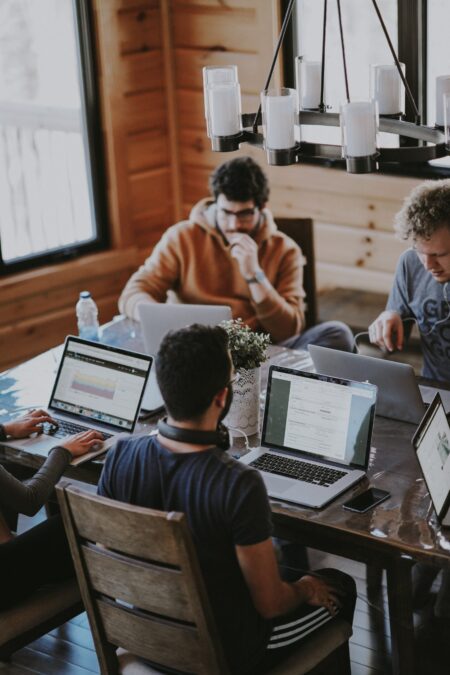 "Thinking
We're more than just an IT support company.
Changing providers can be a daunting project. We know how complicated shifting all your existing data and computer systems can be.
But our team of experts make it hassle free. We upgrade manual processes into streamlined technology, operate both off and on site, and solve problems in hardware and software integration.
"Building
If you find yourself not generating enough leads, it's probably because you're not paying enough attention to your online presence.
Digital Marketing is vital in todays industries. You need it to gain visibility, the stronger your marketing efforts are, the higher your website (and business) will rank.
Better rankings will not only produce more leads but overall attract proper and trustworthy clients.
"Take
Manage and protect your data with Nutech Digital.
It's a great benefit for any business owner to oversee, have access, and control all their data.
We can:
Encrypt and secure your files to ensure that only authorized personnel can see, edit, print, or copy documents.
Add an extra layer of reassurance by enhancing passwords and identification verification for all of your staff.
Incorporate artificial intelligence to automatically and accurately check the industry compliance of your documents (or any other filters!)
Remotely remove company data from internal and external staff's devices.
Increase team productivity while working from home
Now more than ever has the world become distanced. Technology has overtaken many routines that were usually done in person. This has been a huge transition for many teams, and it's not always easy.
We'll happily integrate these into your remote workplace:
Real-time group document sharing and editing
Communication applications via chat, voice, and video
Secure collaboration portals and servers for internal and external members
Office replication: duplicate your company desktop to be used remotely with full access to corporate apps and files
Smart business phone systems so you can make and recieve work calls on any device
Work anywhere at any time. We can provide support and integrate workplace technology to any device staff might be using at home.
Everything is moving to the web, don't get left behind
As the industry shifts, you adapt along with it. Nearly every aspect of business operations are moving online. It's the best way to attract new customers, interact with leads, communicate between team members, sell goods and services, store and archive files, and much more.
Transitioning to the technological space is tricky. It's incredibly easy to get wrong, and sometimes difficult to repair.
That's why we're here. We are committed to expanding your business in every corner of the digital realm. Let us lift the weight off your shoulders, you have a business to run!